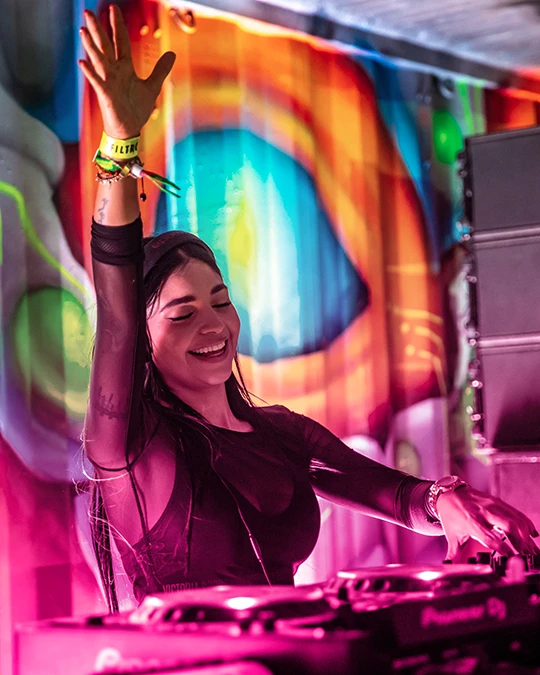 Karina Rosee
There are people who have a special gift for music, who since early age develop skills for some styles in specific, this is the case of Karina Rosee who since 14 years decided to work in what she likes most: The electronic music.
Karina Rosee has positioned herself as one of the most prominent and fast growing DJ producers in North America and Latin America. Her passion for the harder styles began when she was still a teenager, since then she has not stopped performing, the performances of Karina are always full. She with intense and unstoppable energy to dance from Hardstyle, to Rawstyle and Hardcore.
Karina Rosee has played in the most iconic nightclubs in Asia, such as Play House, Tomorrow and Dr Oscar, just to name a few.She has also played at EDC Mexico, Dreamfields Mexico and hundreds of concerts throughout Latin America.
In all the Mexican Republic they are witnesses of the special connection that Karina has with the public at the time of mixing and there are people who define her as an earthquake that gets to shake feet and bodies of people who go to her presentations.
Karina is an artist that all of the public should listen to, because it is not just music, it is an experience to go to one of the Karina Rosee's presentation.