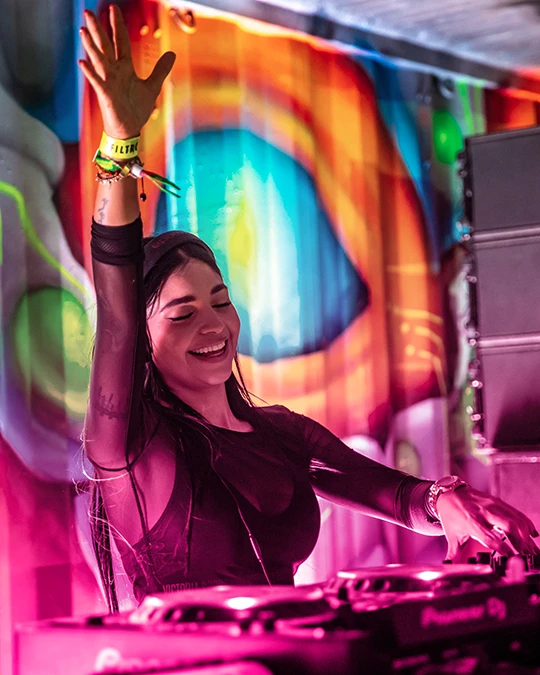 Karina Rosee
Karina Rosee is a Mexican DJ and producer, who has positioned herself as one of the best in her country.
She started playing when she was 14 years old.Today her presentations are full of Hardstyle and Rawstyle….!
Karina has shared the stage with great international DJs.
Her presentations have been throughout the Republic, at the renowned Bar Americas, festivals such as EDC Mexico, Dreamfields Mexico and also in large clubs and festivals in different cities in China, such as Play House, Tomorrow and Dr. Oscar, also at Midnight Mafia in Chile and in Europe , she has performed in Defqon 1. and Matrixx At The Park in Netherlands and at The Qontinent in Belgium.